COME DANCE WITH US!
We strive to create great kids… one dance step at a time.
Voted #1 Dance Studio in Cochrane…7 years in a row!
Trusted by thousands of Cochrane area parents since 2010. Find out more.
Why Us?
At Snap, your child will learn dance steps and the life lessons that come with them…like confidence, self-expression, focus and more. We think your child is unique, and our certified instructors will strive to make them the best dancer they can be regardless of their skill or experience level.
We want your experience as a parent to be top-notch, and strive for exceptional customer service. Come find our why we've been voted Cochrane's #1 dance studio seven years in a row!
TRIAL CLASS
New to our dance school?
We'd love to show you around, get you into class, and have you meet our incredible team!
Try A Free Class!
If you want to learn what it's like to be a part of Snap Dance Studio's, come and try out a FREE class!
We would love to meet you!
Register Today
Great news, you can register online. Find your desired classes under the DANCE CLASSES TAB and click REGISTER! It's that easy.
Office Hours
Our office hours are:
Monday – 8:00am – 8:00pm
Tuesday – 1:00 – 8:00pm
Wednesday – 12:00 – 8:00pm
Thursday – 8:00am- 8:00pm
Friday – 1:00 – 7:00pm
Saturday – 8:00am – 4:00pm
Have questions? Don't hesitate to reach out – Visit us, call: 403-932-1330, or send us a message.
Referral Program
When existing clients refer new dancers, they receive a gift card for Snap dance wear plus a sweet treat.
Thanks in advance for the kudos.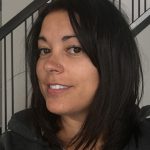 After 6 years with Snap, I cannot say enough about all the instructors. They encourage the kids to work as a team while developing their inner confidence to shine on their own as well. The staff are very experienced, knowledgeable and really care about the kids.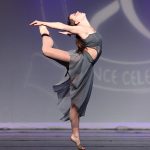 My favourite thing about Snap was the family I had there; no matter what everyone was supportive of each other. Next season, I am pursuing dance at an intensive training program in Vancouver and can't wait to see where it takes me.
~ Gillian, Snap Alumni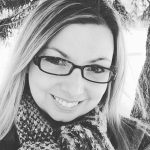 My daughter is incredibly passionate at a young age about dancing thanks to the endless support and encouragement she has received at Snap. The community is inclusive, positive and very supportive. The older dancers embrace younger dancers and act as role models.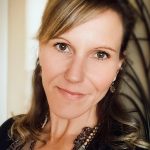 Snap Dance Studios has been such an amazing experience for my daughter. Snap has provided her a safe, stable, and fun environment which allows her to grow and develop as a dancer.
"We believe dance should develop self confidence, create healthy minds and bodies, and teach valuable life lessons."
Step 1
Find your desired class under the DANCE CLASSES TAB
Step 2
Click REGISTER in the table beside your class
Step 3
Follow the registration prompts
Did you know Snap now sells dancewear?
For your convenience Snap Dance Studios now sells bodysuits, tights, shoes (preschool/junior sized), and other items like skirts and shorts at a lower or comparable price point to dance wear stores!